Built especially for maximum gaming performance and comfort, the ThunderX3 AD3 HEX Gaming Desk will transform any gaming setup into the battlestation of your dreams. With HEX RGB ColorLighting and a stylish, futuristic design, the AD3 delivers the look and feel of a true gamer straight to your room.
• HEX – RGB ColorLighting.
• RGB LED Controller.
• Cable grommets for efficient cable management.
• Sturdy steel frame provides greater durability.
HEX COLORLIGHTING
Stylize and personalize your visual experience with HEX RGB ColorLighting and 6 unique lighting effects – Flow, Wave, Radar, Cycle, Breathe, or Solid.
RGB LED CONTROLLER
Take complete control of 16.8 million colors and all of the AD's unique lighting effects with a touch of a button from the wireless RGB remote control.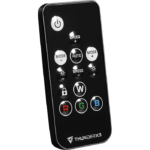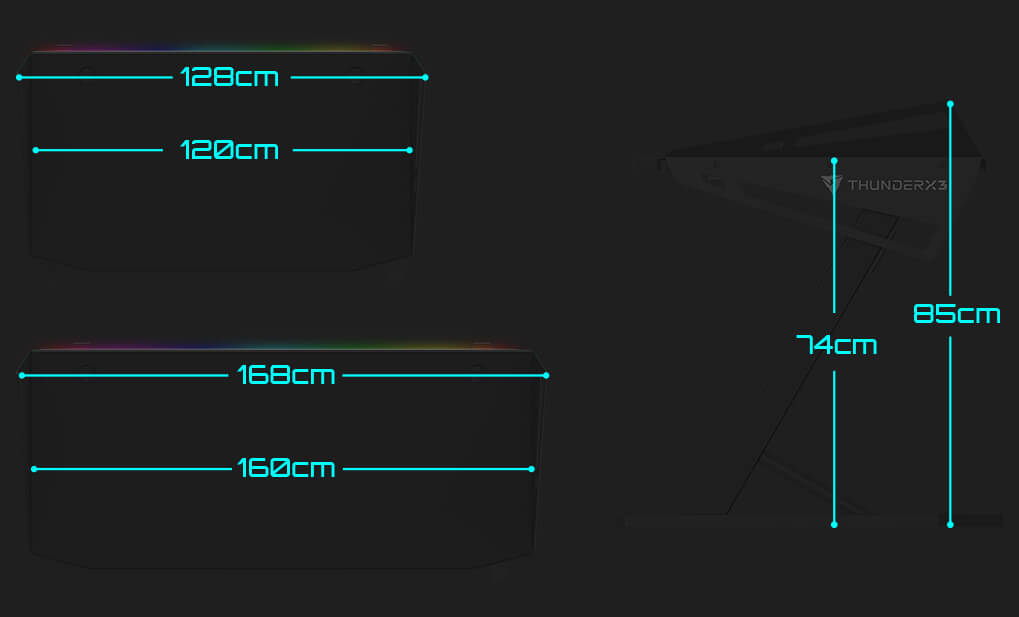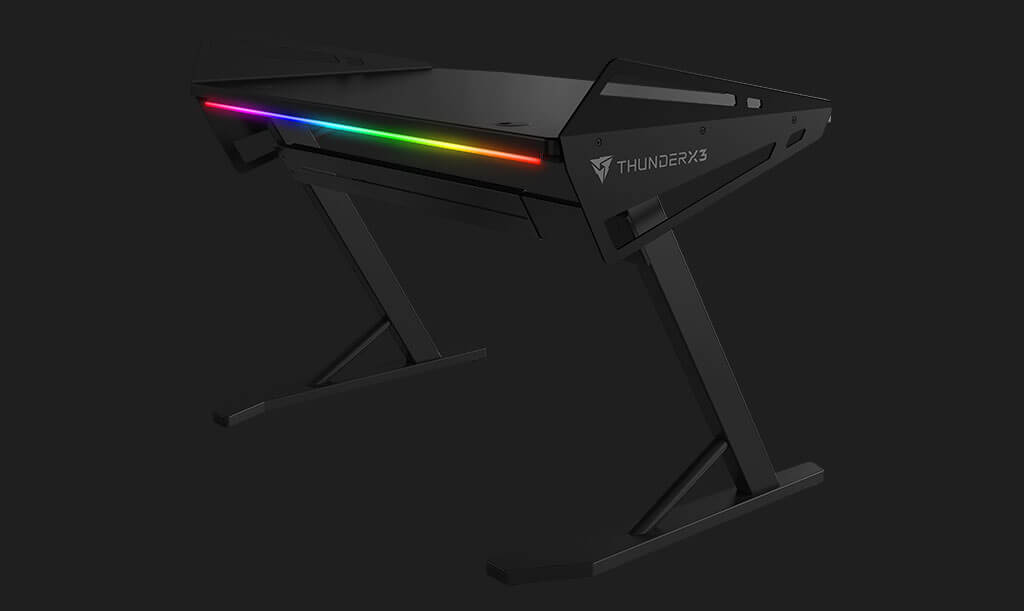 Model name     AD3
Desk color     Black
Desktop size     L (160cm)
Weight capacity     <50kg/110lbs
Colorlighting     HEX (RGB colorlighting)
Controller     Wireless remote control
Table material     25mm thick particleboard, waterproof plastic surface
Frame material     Steel with powder coating
Frame type     Fixed legs
Frame type     Fixed legs
Cable connector     USB (adapter not included)
Cable length     1.8m
Controller     Wireless RGB magnetic remote control
Overall dimension
(W x D x H)     168 x 75 x 74cm
66.1 x 29.5 x 29.1in
Desktop dimension
(W x D)     160 x 75cm
63 x 29.5in
Product weight     49.5kg/109.1lbs
EAN Code     4718009150546